Visitors to an upcoming show at the Green Home Festival will be travelling in all-electric style thanks to a partnership with Western Commercial Mercedes-Benz.
Festival organisers have teamed up with the auto experts to lay on electric vans for the Improving energy efficiency show on Wednesday 10 August.
Delegates will be ferried from the centre of Edinburgh to the show's Murrayburn venue in a state-of the-art eVito Tourer, then bussed back afterwards.
One of the organisers, Gordon Nelson, Scotland Director of the Federation of Master Builders, said: "We are grateful to Western Commercial for this extremely generous gesture which is perfectly in keeping with the aims and spirit of the Green Home Festival.
"This is the perfect demonstration of low-carbon innovation in action and will add to the delegates' experience of green living and the technology of tomorrow."
Simon Murray, Van Sales Director at Western Commercial Mercedes-Benz, said: "We were only too happy to offer our services to the Green Home Festival and let delegates experience the next generation of electric vehicles (EVs) for themselves.
"We are excited about the possibilities that EVs bring to all our lives and we are delighted to be able to make the journey a green one for those attending the show in Murrayburn."
-- Advertisement --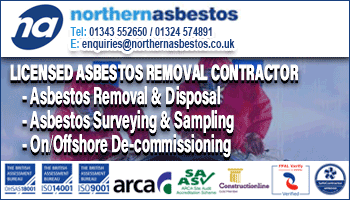 The show will see A.C. Whyte & Co Ltd take visitors around a site where they are currently regenerating 29 blocks of four-storey flats for the City of Edinburgh Council.
Visitors will see how the contractor has delivered upgrades, learn how the project helped reduce heating costs, and learn what a fabric-first approach to energy efficiency means.
The show is one of 12 events for the Green Home Festival which has been organised by the Construction Industry Collective Voice (CICV) as part of the Edinburgh Festival Fringe.
Launched on Monday 8 August by Scottish Government Minister Patrick Harvie, the event will deliver a range of shows including:
• Demystifying heat pumps – a fascinating demonstration of the future of home heating and what kind of homes it's suitable for
• Protecting against floods – flooding and its impact on people and buildings and how to access support and resources to protect your property
• Hitting the road with EVs – what to consider when choosing an EV, current models and how to go about installing an EV charge point at your home
• Retrofitting a tenement – how renewable renovations can reduce heating costs and cut carbon emissions in Scotland's traditional buildings
• Living safely in the future – the potential dangers of the domestic gadgets of tomorrow – and how we can ensure our high-tech homes are safe to live in.
Live sessions will take place at the Royal Institution of Chartered Surveyors (RICS) at 10 Charlotte Square in central Edinburgh, with six other sessions available online via webinar.
Full details, including how to book tickets for each event, are available on the Festival's website at
greenhomefestival.co.uk
.
The festival is the latest in a string of practical and constructive initiatives launched by the CICV since its creation at the start of the pandemic in March 2020.
Made up of 29 trade associations, professional services bodies and companies, it has maintained a steady supply of information and practical advice to the sector as well as carrying out surveys, producing animations and posters, hosting webinars and maintaining close dialogue with Scottish Government ministers.