Scottish construction firm, The JR Group, has started work on the site of its second major project in Livingston, West Lothian.
The firm, which is based in Paisley, is undertaking its first contract on behalf of Ark Housing Association following a successful competitive tender process, which will see a total of 20 affordable and sustainable homes delivered at Crusader Rise.
As well as constructing the homes The JR Group also designed the new homes in partnership with QB Wood Architects and Fairhurst Consulting Engineers.
-- Advertisement --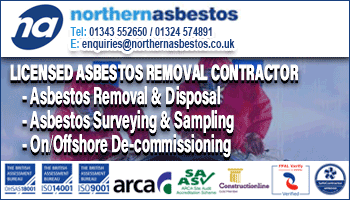 The development is being regarded as one of the most energy-efficient housing developments in Scotland, boasting a range of innovations to cut emissions and heating bills including air source heating systems and electric car charging facilities.
Work on the homes is expected to complete in spring 2023.
Gary McGregor, Managing Director of The JR Group, said: "It's great to see work starting on our first ever project with Ark Housing Association – we're thrilled to have been selected to bring to life these much-needed affordable and sustainable homes following the competitive tender process.
"We already have experience in the local area and a proven track record, having successfully delivered a collection of socially-rented properties on the former St Paul's Church in Ladywell just last year. We're looking forward to completing another fantastic project in Livingston and can't wait to see it come to fruition over the coming year."