BEAR Scotland has announced overnight coring investigation works on the northbound carriageway of the A1 at Abbotsview Junction will get underway on Thursday 20 January, in advance of future resurfacing.
Tommy Deans, BEAR Scotland's Network Manager for the South East, said: "These coring investigation works are necessary to allow us to plan future carriageway resurfacing works. We've scheduled the works at night to minimise disruption and the diversion is a short one, so we don't expect any significant delays for traffic."
-- Advertisement --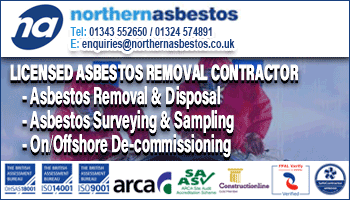 The work will take place between 19:30 and 06:00. During these hours, traffic using the northbound A1 will be diverted off the carriageway at Abbotsview Junction via the northbound off-slip and immediately back on again via the northbound on-slip.
Emergency services and other relevant stakeholders have been consulted in advance to make them aware of the plans. Emergency services will be permitted access through the works at all times.
The work is weather dependent and subject to postponement in the event of adverse conditions.