Italian energy firm Eni have entered an agreement with SSE to buy a 10% stake in the first two phases of Dogger Bank Wind Farm for an equity consideration of £202.
5m, subject to adjustments for interest on closing.
SSE intends to use the proceeds to enable delivery of its low carbon growth plans. Divesting this stake in Dogger Bank Wind Farm is in line with SSE's stated intention to partner to capitalise on its significant growth opportunities related to net zero.
Eni has also entered into an agreement to purchase a 10% stake in Dogger Bank A & B from project partner Equinor. Once the transaction is complete, the new overall shareholding in Dogger Bank A (1,200MW) and Dogger Bank B (1,200MW) will be – SSE (40%), Equinor (40%) and Eni (20%).
The transaction is expected to complete in early 2021, subject to regulatory and lender approvals. There is no change to the ownership of the third phase, Dogger Bank C (1,200MW), in which SSE and Equinor each have a 50% stake. SSE Renewables will continue to lead on the development and construction of Dogger Bank Wind Farm, and Equinor will operate the asset on completion.
Gregor Alexander, SSE's Finance Director, said: "The sale of a stake in Dogger Bank Wind Farm to Eni is another successful example of SSE's approach to partnering to create and secure value for shareholders. This transaction will enable us to fund further low carbon growth opportunities, helping to deliver governments' net zero ambitions and our own target to treble our renewable output by 2030."
-- Advertisement --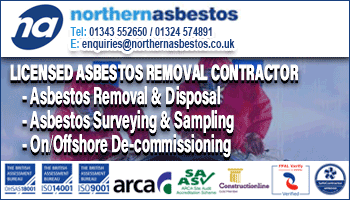 Claudio Descalzi, Chief Executive Officer of Eni, said: "For Eni, entering the offshore wind market in Northern Europe is a great opportunity to gain further skills in the sector thanks to the collaboration with two of the industry's leading companies, and to make a substantial contribution to the 2025 target of 5GW of installed capacity from renewables, an intermediate step towards the more ambitious target of zero net direct and indirect greenhouse gas emissions in Europe by 2050."
On 26 November 2020, SSE and Equinor announced they had reached financial close on the first two phases of Dogger Bank Wind Farm, a ground-breaking project off the north east coast of England. Once all three phases are complete in March 2026, it will be the largest offshore wind farm in the world. In total it will generate around 18,000GWh, enough renewable electricity to supply 5% of the UK's demand, equivalent to powering six million UK homes.
SSE's approach to selling down stakes to retain typically 30-40% equity in a project and working with equity partners during construction and/or operation brings a number of benefits. Partners can be introduced at a variety of stages of the project lifecycle, depending on their risk appetites. It ensures SSE focuses its investment where it can secure developer premiums and realise value at the earliest opportunity. It also reduces overall risk and financial exposure on large-scale projects and avoids a large increase in net debt that is not earning.
Dogger Bank Wind Farm is the largest of SSE Renewables' projects currently in construction. SSE Renewables is currently also leading the construction of the Seagreen offshore wind farm (1,075MW, SSE share 49%), which will be Scotland's largest on completion, and the wholly-owned Viking wind farm (443MW), the UK's most productive onshore wind farm. Together these flagship renewable energy projects are driving SSE Renewables' significant growth to 2025 and demonstrate the quality and value of its development portfolio.