The Dirtpot Corner improvement works on a stretch of the A72 road has won a Ground Engineering UK Award, Scottish Borders Council has announced.
The £2.2million project resulted in the corner near Cardrona being widened by three metres and resurfaced, with a new retaining wall structure installed alongside the River Tweed.
The striking structure also saw modern road safety fencing and a steel parapet installed.
Scheme's timeline:
• the scheme began in August 2018, with foundations for the new six metre high stone faced wall completed before the winter
• the wall was then built up to allow the safety parapet to be accommodated and road widened and re-surfaced
• the improvements, which were carried out by SBc Contracts, aims to reduce the traffic incidents, particularly issues with heavy goods vehicles meeting at the corner, reduce on-going maintenance costs and improve its safety record
-- Advertisement --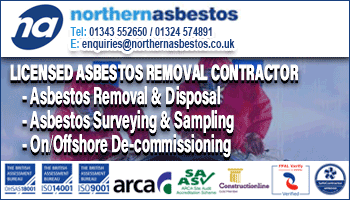 • a key aspect of the scheme was that it utilised an innovative structural design in order to allow construction work to be undertaken from the river bank
• this was considered the best option in order to reduce the environmental impact, cost of the project and minimise the impact on road users, with Dirtpot Corner closed for only two days throughout the 11 months of the project which was completed in July 2019
The scheme was designed and managed by the council alongside SBc Contracts, Albion Drilling Group, MHB Consultants, Maccaferri
Councillor Gordon Edgar, Executive Member for Infrastructure, Travel and Transport, said: "I am delighted that the work carried out by the Council and its partners on the Dirtpot Corner improvement scheme has been recognised.
"The Council found a solution for Dirtpot Corner which met the various environmental and road requirements and the result was a significantly better section of road for locals and commuters to use."
Stuart Bell, Shona Haslam and Robin Tatler, Tweeddale East Councillors, added: "Dirtpot Corner had presented problems for local communities and road users for a number of years, with the improvement scheme being widely welcomed when it was completed last year.
"It is fantastic to see the scheme now pick up a national award, recognising the quality of work by SBc Contracts, our Engineering Design Team and our partners and their efforts to minimising the impact on the local environment and communities."