Arc-Tech (Scotland) have been contracted to build a new luxury care home in Stirling.
Livilands Luxury Suites Care Facility, located on Randolph Road just south of the city centre, will comprise a total of 50 beds and provide a range of specialist, private health and care services managed by one of Scotland's foremost providers, Morrison Community Care Group.
Construction on the site commenced this autumn with Arc-Tech set to be on-site in the early stages of the New Year with works consisting of the installation mechanical and electrical services including an LTHW heating system (comprising Gas Fired Boilers and a Combined Heat and Power Unit), plumbing, above ground drainage, sprinklers, mechanical ventilation, lighting, small power, and access and security systems, amongst others.
-- Advertisement --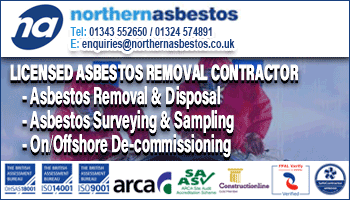 John Gallacher, Arc-Tech Managing Director, said: "Livliands is one of two live projects that we are presently working on with Morrison Community Care – including Queens Harbour Luxury Suites in Troon – and is the fourth to have been undertaken since 2017. Needless to say, we are delighted to support Morrison in their efforts to expand their services in the Scottish care sector and look forward to bringing both forward to completion next year."
Morrison Community Care Group Managing Director, Paul Sokhi said: "As a group, we continue to strive to lead the way with design and technology to provide safe, luxury, fit-for-purpose facilities for our current and future Services Users. These facilities are greatly required, not just to meet the shortage of care beds, but to allow a safe place for our most vulnerable members of society during this COVID-19 pandemic, as well as any future pandemics.
"In order to keep our Service Users safe, we are ensuring Livilands Suites features Safe Ventilation systems, a Visiting room, Small Self-Contained Units, Separate staff toilet/changing facilities, Outdoor space, PPE stations and Handwash sinks."