South Ayrshire Council has announced it has agreed to a new climate change policy.
The Council has adopted targets in line with Scotland's tougher national targets, which commits to reducing Council emissions by 75% by 2030 based on its 2014/15 emissions, with net zero emissions by 2045.
The Council will be undertaking a review of the use of buildings within the Council, identifying requirements and introducing more renewable forms of energy, such as wind turbines.
Councillor Ian Cochrane, Environment Portfolio Holder for South Ayrshire Council said: "Our response to the COVID-19 pandemic, has quite rightly focussed on helping the vulnerable and supporting communities. Going forward, we need to ensure green recovery, works in tandem with coronavirus recovery, to deliver a truly sustainable future for the people of South Ayrshire.
-- Advertisement --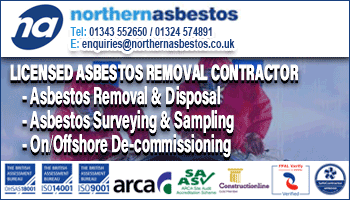 "I am proud of the way we have pulled together in the face of adversity, and I hope that we can keep this momentum going, as everyone needs to work together to tackle climate change.
"Like COVID-19, climate change also threatens to deepen inequalities and impact on those most vulnerable in our communities, so now is the time to act.
"I hope our new policy, gives us the impetuous to push forward with ground-breaking plans to help reduce our emissions and adapt to the impacts of climate change. I also hope our actions inspire other organisations and individuals to make a difference and do their bit."