Two empty properties in Kilmarnock are undergoing refurbishment works with help from East Ayrshire Council.
The Council's Empty Homes Officer, Liz King, helped to facilitate the connection between different parties which resulted in one owner purchasing the neighbouring properties on Portland Road. She also worked with colleagues in Environmental Health to allow work to progress, and one property is now being advertised for sale while renovation work begins on the property next door.
To date, 79 properties have been brought back into use through the assistance given to owners. 
-- Advertisement --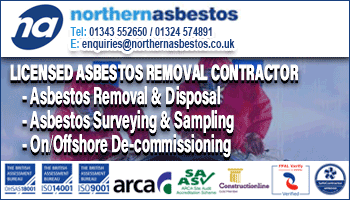 Councillor Elena Whitham, Cabinet Member for Housing and Communities, said: "We believe that empty homes are a wasted resource and we are committed to helping owners overcome obstacles which prevent their property from being brought back into use.
"The transformation of the first property at Portland Road has to be seen to be believed and it will be fantastic to hopefully see it occupied soon. I also look forward to seeing the 'before' and 'after' photos of the second property once it is completed which I'm sure will be equally impressive."
The owner of the Portland Road properties said: "When we bought the properties, it was really good to meet the Empty Homes Officer, Liz King, who was there for advice and assistance and was able to act as a liaison with other departments.
"At the start of the process it was quite daunting, as we had no idea of how the system worked, but Liz was able to facilitate any meeting or help us find any information we needed. It was reassuring to have the support throughout the process and as we move forward to the renovation of the property next door."