Inverclyde Council has approved plans for a £3.
1m road improvement programme to tackle potholes, improve pavements and make local streets safer.
The cash boost is part of Inverclyde Council's five year, Roads Asset Management Programme (RAMP) and comes on top of last year's £3.6m investment in local infrastructure.
Councillor Michael McCormick, Convener of Inverclyde Council's Environment & Regeneration Committee, said: "For some time the council's focus has been on providing Inverclyde's pupils with state-of-the-art schools. This policy is bearing fruit with Scottish Government figures showing that nearly 96% of our pupils now go on to positive destinations after they leave school, destinations like jobs, apprenticeships and college and university courses.
-- Advertisement --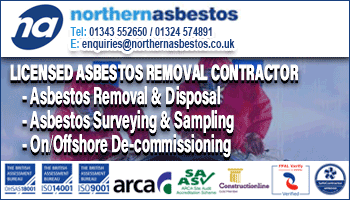 "Now it's time to look at other priorities and we recognise that the condition of local roads and pavements is an issue for the people of Inverclyde.
"Repairing roads and pavements is an endless task made even more difficult by the recent appalling weather conditions. Rain followed by frost breaks up road surfaces.
"Despite this, the consistently high level of spending through the five year, Roads Asset Management Programme is starting to pay dividends with a noticeable improvement in the condition of local roads and pavements."
The investment programme is targeted using: local knowledge of the road network, evidence of defects, the number of complaints received, accident statistics and liability claims.
(MH/JG)