Homes for Scotland has welcomed a new 30-year blueprint published by the Infrastructure Commission for Scotland, which it hopes will address the cost and delays associated with delivering necessary supporting infrastructure.
Looking at infrastructure in the ground and recognising housing as an integral component, the report presented to the Scottish Government sets out 23 specific recommendations including the requirement for:
• a place based assessment on long term housing supply and demand by 2021
• an infrastructure-first approach to support the implementation of National Planning Framework 4
Chief Executive Nicola Barclay said: "We were pleased to see that the Infrastructure Commission has acknowledged housing, which is crucial to Scotland's long-term success and wellbeing, as an integral component of the country's essential infrastructure.
-- Advertisement --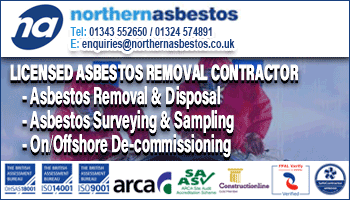 "New housing developments do not stand alone and are themselves dependent on having the necessary supportive infrastructure in place (such as schools, GP surgeries, transport options, water, gas, electricity and broadband). As well as being required for the new residents, such upfront provision also helps to alleviate concerns from existing residents.
"However, costs are prohibitive for both developers and their public sector partners. If Scotland is to fully meet the housing needs and aspirations of its people, we must find the funding and delivery solutions for both on-site and off-site infrastructure requirements otherwise development, particularly by SMEs and in rural areas, risks being stymied even further.
"As we travel towards a net zero carbon economy and look to deliver the places of the future, this requires collaboration across public and private sectors. Homes for Scotland and its member companies stand ready to play their full part in developing the next stage of this important work in June 2020, when the Commissioners will be looking to shape the options for delivery of their recommendations."
(MH/JG)