Portobello in Edinburgh has been named the best neighbourhood in the UK and Ireland at the 2020 Urbanism Awards, beating fellow finalists Levenshulme in Manchester and South Bank in Leeds.
The award is one of five given out each year by The Academy of Urbanism, a network of built environment experts from across Europe. They recognise Britain and Ireland's best place, street, neighbourhood and town, as well as Europe's best city. Voted on by its members, the Academy judges against a number of social, economic and environmental factors, including good governance and commercial success.
The theme of this year's Urbanism Awards is 'inclusivity' and welcomed nominations from places that demonstrate the value of diversity and illustrate the power of good urbanism to bring people together.
Councillor Maureen Child collected the award on behalf of the City of Edinburgh Council on Wednesday. She said: "Sand, sea and a strong wave of community spirit make Portobello a truly special neighbourhood. This award recognises what we in the Capital already know; that our seafront is a thriving and sustainable place to call home, to work or go to school or to simply spend the day. With a tight-knit network of local and independent businesses and an abundance of welcoming events and get-togethers, the Council is proud to work closely with planners, the Community Council and others to enhance and retain the many features which make Portobello so wonderfully distinctive and inclusive."
-- Advertisement --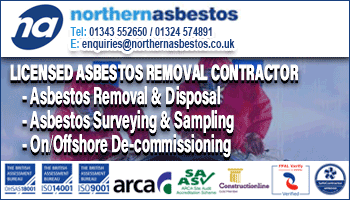 Lead Assessor, Tim Challans, commended Portobello for being an exemplar of the strength of local individuals and groups that create positive change. "Portobello confirms that positive change can be led by strong but diverse community involvement, especially when there is a real commitment to and passion for the local neighbourhood by its residents. It is the strength of local individuals and groups that is the force driving this area forward."
The assessment team also recognised the sensitive and responsive council policy. In an area with such a strong community input the council policy needs to be even more sensitive to the distinctiveness of an area and responsive to community action and reaction.
David Rudlin, chair of the Academy, said: "Portobello is Edinburgh's sea front and could so easily be another slightly run-down resort were it not for the energy and strength of the local community. Community based initiatives and high-quality new housing have made it a great place to live and spend a day out but managed to avoid gentrification."
Past winners of The Great Neighbourhood award include Ashley Vale in Bristol, Jewellery Quarter in Birmingham and Sheffield's Kelham Island.
(MH/JG)