A Taylor Wimpey team have carried out maintenance works at Inverkeithing Community Garden to mark the launch of their nearby Spencer Fields development.
As part of their ongoing commitment to working in partnership with local communities, Taylor Wimpey also donated £500 to the project and become a sponsor of Inverflora, which is the local volunteer group who plant up the tubs, hanging baskets and planters in the town during the summer.
Working together with Community Garden volunteers, four East Scotland employees made some substantial improvements to the large allotment of ground that overlooks the Firth of Forth. The team helped install some raised beds and three sheds were also given a new lease of life with protective coats of paint to keep them in good shape over the winter, helping to improve the experience for those who want to access the garden and all that it offers. A commitment was also made to return and help rebuild an unstable stone wall.
-- Advertisement --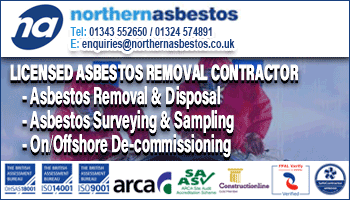 Their support of the Inverkeithing Community Garden and Inverflora marks a key milestone at our Spencer Fields development where show homes will be launched to view early next year.
Commenting on the support it has received from Taylor Wimpey, Ewan McCormick, who heads up the Inverkeithing Community Garden project and is a volunteer with Inverflora said: "We are extremely grateful for the support that we have received from Taylor Wimpey, and we can't thank them enough for their hard work in our community garden.
"The garden is now established, and this year we have provided some soft fruits and a range of vegetables for the local community to simply pick and enjoy. As winter is now upon us, we still have lots of work to do in the garden to get it ready for next spring, and we're very grateful for all of the hard work from the Taylor Wimpey team. We'll also put their funds which were donated to Inverflora to good use in the spring next year when we plan to create a colourful daffodil display to coincide with our Fife-wide schools' daffodil competition in March."
(MH/JG)