West Dunbartonshire Councillors have voted to approve an amended buy-back scheme.
The improved scheme, which looks to add stock to the Council's housing portfolio, will now be made available for additional properties which are not former authority homes.
These amendments broaden the eligibility requirements for the scheme, which was previously only applicable to owners of former Council homes sold through Right to Buy.
As part of the scheme, each property will be assessed against a number of principles, developed in consultation with tenants, before a purchase goes ahead.
These include whether there is available capital funds at the time of the request, whether the property has rental potential, and if it is the size and type required for stock.
-- Advertisement --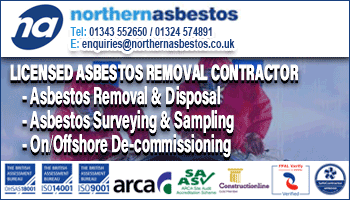 Although the majority of homes bought back will be former Council properties, if a specific need arises and cannot be met through existing stock or planned new build, then a private home which meets the criteria can now be considered to provide the solution.
The scheme has a budget of £1,384,000 for 2019/20 and £1,000,000 for 2020/21, which is expected to provide a return of between eight and 10 purchases each year.
Councillor Caroline McAllister, Vice Convener of the Committee, who chaired the meeting, said: "This slight amendment will give the Council greater flexibility to meet housing needs, and also help us to regenerate areas.
"We are working hard to provide new housing that is the right type and size for the people in our communities who need it. This has already positively contributed to regenerating these areas, and the extension of the Buy Back scheme will take this a step further.
"Sometimes our existing housing stock does not have the type of size of house our tenants require, for example, large family homes. This extension to the policy means the Housing Team can look for an alternative solution while still ensuring best value for money."
(CM/JG)