The government's Town Centre capital grant fund has unlocked 30 transformational projects across the Highlands.
A total investment of £2.3 million has been pledged to the projects, which will look to stimulate economic investment and help towns diversify and flourish across the region.
Projects to benefit from funding include the development of Dornoch Community Hub, regeneration of a vacant town centre property in Nairnshire, and public realm improvements in Lochaber.
To reflect Highland Council's commitment to localism over the last few months Area Committees have been actively engaging with communities and involved in helping to identifying and recommend ranked projects that fit in with the criteria. A Cross Party Working Group have then approved the successful projects.
-- Advertisement --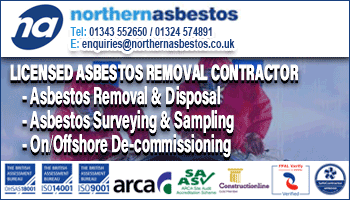 Chair of the Environment, Development and Infrastructure Committee, Councillor Allan Henderson said: "The purpose of this Fund is to redress the decline of town centres, in particular by bringing empty buildings and unused floorspace back into productive use. I would like to thank communities for putting forward projects and to the Cross Party Working Group and Area Committees for helping take these forward. With less than 12 months to spend the money allocated to the Highlands there is a lot of work to achieve in a tight timescale but I look forward to seeing work get underway on all the projects that will help towards ensuring our town centres can thrive for many years to come."
All 30 projects are set to get underway shortly.
(CM/JG)