CCG has completed work to move West End Growing Grounds Association (WEGGA) allotments to its new location of Underwood Road.
Working on behalf of Sanctuary Scotland and Renfrewshire Council, CCG moved the charity's allotments from nearby Sutherland Street as part of the company's community benefit commitment in the delivery of the recently completed Wellmeadow Street housing development, part of the wider regeneration of Paisley's west end.
John Wilby, WEGGA's honorary secretary, said: "In Sutherland Street, we had two adjacent sites but here everybody's together. It's created a much more cohesive community where people can come and grow their own food but also enjoy the company.
"One of our concerns in this area has been social isolation. A lot of people live alone and we have members now who are getting involved for the first time. Our proximity to the ring road has attracted a lot of attention. We anticipate that the existing waiting list will quickly grow to fill the remaining raised beds."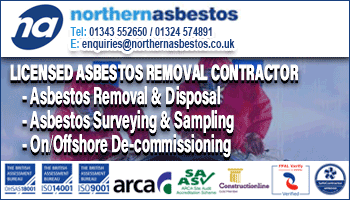 Local resident and WEGGA member Fay Potts also said: "This is a much better venue. I have met a lot of people I would otherwise not have encountered, including people of other nationalities. Weekends are particularly interesting. People bring food, cake, tea and coffee and we sit over in our little seating area. We talk, exchange tips and learn about each other's lives. It's lovely.
"It's more than just a place to grow things, it's a place to meet."
Wellmeadow Street consists of 39 affordable homes and was recently opened by Scotland's Housing Minister, Kevin Stewart MSP.
A total works value of £25,000 was donated by CCG toward the creation of the gardens, whilst additional community benefit initiatives included the delivery of 2 full-time jobs, 2 trade apprenticeships, 5 work placements and curriculum support for local schools.
A short film on the project:
(MH)