Scottish Water have released a new video (watch below) showing how a £2.
2 million project will help protect and enhance the environment of The Firth of Clyde and coastal waters in the popular tourist destination of Largs.
The improvement work involves the renewal and upgrade of sections of the existing sewer infrastructure so that the network can continue to serve customers and protect the local environment for years to come.
Sea bed trenches have already been dug to carry a 220 metres-long outfall pipe, extending from shore to sea.
James Johnston, site engineer, said: "The new 220 metre pipe replaces an existing outfall pipe, which is only about 80 metres-long. This extension and the installation of a new Combined Sewer Overflow (CSO) means the new pipe will carry the waste water out much further into the deeper sea channel."
-- Advertisement --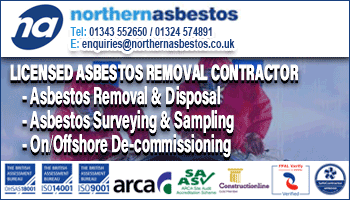 Paul Milligan, communications manager at amey Black & Veatch, also said: "This investment is good news for local residents and visitors to the area. Once it has been delivered, it will bring significant benefits, in terms of improved water quality and a cleaner environment.
"Greater capacity in the sewer network in the area and the new infrastructure being installed here will also help prevent items which are wrongly flushed down the toilet overflowing into the sea." 
The promenade on Largs beachfront remains open during the works. Drivers are urged to follow diversions which have been agreed in liaison with North Ayrshire Council.
Alex Gallagher, councillor and Chairman of Largs Viking Festival, said: "These are welcome improvements to the waste water system in the town, and we certainly hope they will make a difference to the water quality along the coast."
Scottish Water's alliance partners amey Black & Veatch (aBV) assigned George Leslie to carry out the project, which is expected to be completed by autumn 2019.