A Heritage Lottery Fund(HLF) grant of nearly £200k is to help transform the landscape in East Ayrshire's former mining communities.
The money, to be administered by East Ayrshire Coalfield Communities Landscape Partnership, will enable communities within the area to develop projects aimed at providing opportunities in leisure, tourism, skills and training, re-connecting them with the surrounding landscape and finding new uses for former open cast mining sites.
In the first step of a two stage process the Coal Communities Landscape Partnership (CCLP) have issued a 'Call for Projects' asking anyone interested to submit their ideas for improvements to the landscape in the designated area by 28 February 2019.
The initial funding is being used to support the call for projects, with ideas being invited from local organisations and community groups. These will be assessed alongside ideas already identified by specific development studies.
Those project proposals which best meet a strict set of four criteria will then be chosen to submit more detailed plans by the end of August 2019. Successful projects will receive match funding of a minimum of 47% of the cost of projects in a second round of bidding to the Heritage Lottery Fund.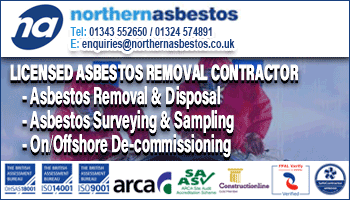 To qualify for the next round, any proposed project must:
• reveal the past lives of the communities, drawing upon their close relationship with the land, connecting people with their heritage and inspiring stewardship of the landscape
• equip people with the skills and knowledge to manage their landscape sustainably, building capacity and making it a successful place for residents and visitors alike
• address the threats to the natural, built and cultural heritage through conservation, enhancement and promotion, capitalising on the area's assets for the benefit of people in the landscape
• create opportunities for learning, recreation and wellbeing within the landscape for people from a range of backgrounds.
Projects will also be judged on their ability to meet:
• At least one outcome from each of of Heritage Lottery Fund's (HLF) Heritage, Communities and People outcomes
• At least three of CCLP's key objectives
• Give a budget and details of potential or confirmed funding
• An undertaking for completion by the end of November 2025
Councillor Jim Roberts, Cabinet Member for Economy and Infrastructure welcomed the Call for Projects saying: "In the Coalfield Communities area the landscape and the heritage of the people have been intertwined for centuries and it's great to see this funding and encouragement for the people who live and work in the area to have a real effect on how the landscape develops in future.
"We know from our urban regeneration projects how restoration and sympathetic modernisation of buildings can have a dramatic effect on lives, jobs, businesses and the local economy, and with this money the same can be achieved for our natural landscape too.
"Years of coal mining bound the communities together but also left its scars. We've already got some fantastic habitats and environments within the Coalfield areas but there is so much more that can be done to capitalise on this, develop lasting facilities and opportunities for the next generation to carry forward.
"We're looking for all sorts of projects, big or small and our officers are happy to speak to anyone who's interested, talk them through the application process and hopefully bring some very exciting new ventures to the area."