Councillor Caro Wild, Cabinet Member for Strategic Planning and Transport, discusses how Cardiff's transport system needs to change.
The South Wales Metro will bring together around £2 billion worth of rail investment into South East Wales, modernising a network that has been stuck in the dark ages.
Keolis Amy won Wales' biggest ever single tender, and will now support Transport for Wales (TfW) to get things moving.
The idea that the Metro would mean a new underground system or a tram network was only ever really a fantasy, but what it will mean is a new, clean and sustainable rail network with more regular trains that have increased capacity. TfW should be applauded for going back to basics and getting the important things right because we all know that a high quality regional public transport system is vital for a growing city region.
TfW have been clear that the Metro will be about more than just trains, and will include active travel. Here are four things that could make this a reality...
Station Parking and Access for Cyclists
Take a look around train stations in South Wales and you'll see lots of full cycle racks. Bridgend and Newport have impressive numbers of bikes on their main platforms and Cardiff's cycle racks are often full, too. This is people cycling from their homes to catch a train to major population and employment centres like Cardiff, Bristol and London. We will urgently need an increase in the number of these spaces, but it shouldn't be seen as a luxury to ensure that these are secure places with fixed air pumps and repair support.
The biggest improvement we could make here is around location and access. If we're going to encourage people to choose their bike over their car then we've got to smash through every barrier that discourages people from using their bike in the first place. With the right changes, we can make it easy, and dare I say, even fun, to get in and out of a station. For inspiration just have a look at Utrecht, who built the world's biggest cycle hub.
Bikes on trains
I'm always wary of references to Copenhagen being used as an example as we have a long way to go to even get close dreaming about 'Copenhagenizing' our cities. However, their regional trains have whole carriages just for bikes and pushchairs, with seats along the walls facing in.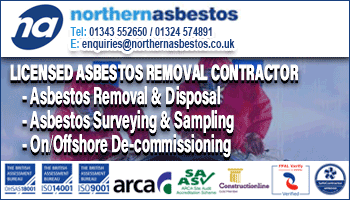 In and around Cardiff, whilst bike hire schemes could provide an alternative to taking your bike onto a train, most cyclists will still prefer using their own. The new Metro carriages will have additional bike space. This increase along with more regular services should help with the issue of bike storage as well as overcrowding. Which will be a huge improvement on the awful provision on current local trains.
Bike Hire
It is no exaggeration to say that Cardiff's bike hire scheme, operated by Nextbike, has been a revelation. One of the most pleasing aspects has been seeing people from all corners of Cardiff and from many different social groups enjoying their bikes. It just goes to show that a high quality, fun and convenient service can change the way people move about the city.
That's why we're planning to have Nextbike docks at all new and existing Metro stations and I think there's an opportunity to expand these schemes across the region.
The other possibility could be for towns to consider attracting a dockless bike hire system such as those recently launched in Manchester and Birmingham. The principle of this system is that you find and unlock one of the bikes using your phone, use it to get to where you want to go, and just leave it there.
Cycle Highways
Cycle Superhighways are wide bike lanes fully separated from cars by kerbs. They offer bikes (and other vehicles such as e-bikes, push scooters and cargo bikes) safer and more direct routes around the city. Despite the name, they're not to help Geraint Thomas wannabes to clock their PB on the morning commute, and you can read Matt Williams' brilliant thread on them here.
Where they have been implemented, they have been hugely successful and have led to serious rises in people choosing two wheels. The London Embankment route counter clocked up its millionth user after less than 6 months and Manchester has just announced their ambitious Beeline plan.
Cycle Superhighways cost and require a clear commitment by local authorities, as they take away road space, which is already in demand from cars and buses. At first glance, it may look like a big sacrifice, but the research shows clearly that the benefit to the public purse is paid back many times over, especially when considering the growing breadth of research into the importance of clean air to public health.
Well, this is all very interesting but why is this important to the Metro?
We know that most journeys will require additional travel to get to or from stations and if this leg of the journey is not manageable, we will often have little choice but to use a car. Therefore good cycling infrastructure will allow more people to take the Metro.
In Cardiff, we have been working up ambitious plans for a network of these lanes to enable large numbers of people to undertake their daily journeys without a car. These routes will connect new and existing Metro stations, train stations, and education and employment sites.
Perhaps most importantly, they will improve access to and from some of the city's more deprived communities in the East and West where access to public transport provision links are amongst the worst.
These are just some of the exciting opportunities to be grasped if we put active travel into our planning and budgets now.
We all know that budgets are tight, and in some cases, local authorities simply do not have the money to implement the things we want to do. This said, we are proud that we've worked hard to find £6M of capital funding to improve our infrastructure, and that we have been smarter about how we allocate current budgets to improve active travel. We must remember that cycling is worth the investment as it benefits wider society as much as individual themselves. Cleaner air, less congestion and fewer pressures on the NHS are things we all value.
If you've got anything to add, or you want to discuss anything you've read further, please get in touch. Don't forget to get in touch with your local, regional and national representatives, as well as your place of work or education. If we are going to see the change towards active travel that Wales needs, then we've got to make sure it's on everyone's agenda and accessible to everyone.