The developers behind one of the largest regeneration projects in Scotland, Armadale Station

Development in West Lothian, have announced that ASDA, Bellway Homes and Taylor Wimpey have signed up to construct a supermarket and 180 houses.
This achievement marks the culmination of 8 years of hard work by the development team, with significant assistance and support from West Lothian Council, Armadale Community Council and the local community, to regenerate the area.
The success of this project against the backdrop of a severe economic recession, clearly demonstrates that Armadale is now considered by many as an ideal location to live and raise a family, start a business and or retire. Its excellent transport routes, superb public amenities and strong sense of community all serve to promote the area.
As this initial phase of the development commences, the developers are keen to keep up the momentum on delivering the overall masterplan which includes 1,000 houses, a hotel, a care home, leisure facilities, industrial and offices.
It is anticipated that the ASDA store of 40,000 sq. ft (gross) will create 150 full and part-time jobs and once delivered this project will generate around 4,500 permanent jobs for the area.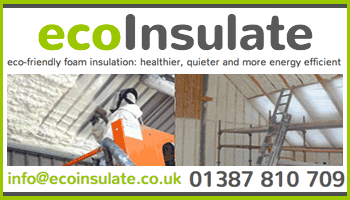 It is expected that housebuilding will commence this summer, with enabling works for the supermarket site beginning in early August.
Armadale Station Development is one of the sponsors behind the Armadale Gala Day this year, and members of the public will have the opportunity to view the supermarket and housing proposals at the Armadale Street Fayre on 17th June and at the Gala Day itself on 18th June, with the development team and representatives from the housebuilders on hand to answer any questions.
Commenting on the announcement Sandra Carter from the Armadale Station Development said:
"We are delighted to have such prestigious operators as ASDA, Taylor Wimpey and Bellway Homes at Armadale Station Development. This is a fantastic opportunity to be involved in one of the most exciting regeneration projects taking place in Scotland, especially during such a challenging time in the property industry, and we cannot thank the community enough for the support they have given us over the past 8 years."
Elizabeth Hands, Chair of Armadale Community Council, added: "The development, coming so soon after the opening of railway station, marks a new era in the history of the town. The support given to the Station Development by the local community is now bearing fruit with the announcement by ASDA and the work to be started by Taylor Wimpey and Bellway on the first residential projects. The Community Council looks forward to seeing the benefits to the people of Armadale on the completion of these projects."
Fraser Conn, Sales and Marketing Director at Bellway Homes commented: "Development at this attractive location will assist in ensuring that the vision of Armadale as a thriving growing community in the heart of Central Scotland is realised. The delivery of housing, in addition to the other facilities at this development, will regenerate not just the area around the station, but will maximize the regeneration of the town as a whole. We have been determined to include a mix of homes, both in style and pricing, that not only ensure an extensive range of buyers are being catered to, but that will help promote family living in this area of town."
(GK)