Robertson Construction Group has begun work on one of the biggest ever health developments in the north east.
The new £110m emergency care centre at Foresterhill in Aberdeen will be a significant milestone in NHS Grampian's ambitious plans for the Foresterhill campus over the next 20 years.
The centre is being built in the heart of Foresterhill - next to the Royal Aberdeen Children's Hospital and the existing A&E department.
It will integrate acute medical assessment with A&E and out-of-hours services, replacing more than 40% of the existing inpatient facilities at the hospital and benefiting around 70,000 patients a year.
Robertson Construction Group will deliver the centre as part of the RD Health consortium which was formed exclusively to work in partnership with the NHS in Scotland within Frameworks Scotland, a new flexible partnering approach to the procurement of publicly funded construction work.
-- Advertisement --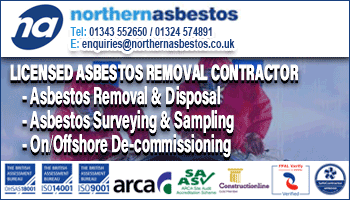 Robertson has significant experience in delivering healthcare projects throughout Scotland and north-east England including development of the Royal Aberdeen Children's Hospital, Gartnavel Royal Hospital in Glasgow, St George's Park Hospital, Morpeth and the Aberdeen Dental Centre.
Robertson executive chairman, Bill Robertson, said: "It is very pleasing that we can join our client NHS Grampian to mark the start of works to develop this centre which will modernise the provision of acute healthcare services for the local area.
"Robertson has extensive experience in delivering projects across the Scottish healthcare estate and we very much look forward to working closely with our client and partners to successfully deliver this major healthcare project for the area."
David Cameron, Chairman of NHS Grampian, said: "The centre will provide a better experience for patients who need emergency and urgent care services, resulting in quicker treatment, and better co-ordination of services.
"Staff will enjoy a better working environment with modern facilities delivering care in innovative and creative ways."
RD Health, through its two principal members, Robertson Construction Group and Dawn Construction Group, has extensive links with the NHS in Scotland and is able to demonstrate considerable expertise in the design, construction and maintenance of both acute and primary care NHS developments throughout the Scottish healthcare estate. The Principal Supply Chain Partner is managed by Robertson Capital Projects.
(GK/BMcC)