North Ayrshire Council has secured almost £60,000 for innovative waste reduction projects.
The funding was awarded through the newly launched Recycling Improvement Fund by Zero Waste Scotland.
The funding will be used to support a number of circular economy, carbon reduction and Community Wealth Building waste and recycling projects including the introduction of a mattress recycling service in partnership with Cunninghame Furniture Recycling Company (CFRC).
The scheme will allow residents to drop off mattresses that they no longer need but that are still in a reusable condition at the Council's recycling centres.
-- Advertisement --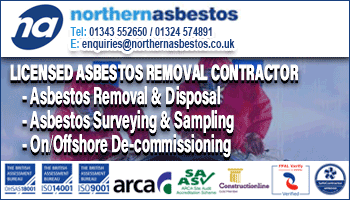 The mattresses will then be collected by CFRC who will fully sanitise them with specialist cleaning equipment and then offer them at a reduced cost. It is estimated that this could help reuse around 1,400 mattresses each year that would otherwise be disposed of.
New signage will also be installed across North Ayrshire's four Household Waste Recycling Centres in Irvine, Kilbirnie, Largs and Brodick, to encourage residents to 'Stop and think – can it be reused or recycled', in a bid to improve and increase the separation of items.
Iain Gulland, Chief Executive, Zero Waste Scotland said: "Congratulations to North Ayrshire Council on being one of the first councils to apply successfully to the landmark Recycling Improvement Fund.
"We were impressed with the project, which will see the council do innovative work around reusing mattresses and furniture and boost the facilities at its recycling centres.
"It's a great example of a local authority looking to contribute to making our economy more circular, keeping vital resources in use for longer."