The Scottish Federation of Housing Associations (SFHA) has welcomed the announcement by Communities Secretary Aileen Campbell that the interim funding available for the Affordable Housing Supply Programme in 2021–22 has been increased from £300 million to £500 million.
SFHA said the extra funding would help to provide some certainty for social landlords regarding planning beyond the current Affordable Housing Supply Programme which ends in March 2021.
Sally Thomas, SFHA Chief Executive, said: "We welcome this additional £200 million funding which will help our members to plan beyond the current Affordable Housing Supply Programme, and we look forward to hearing the full details of the Scottish Government's proposed support for the next parliament in its January budget.
-- Advertisement --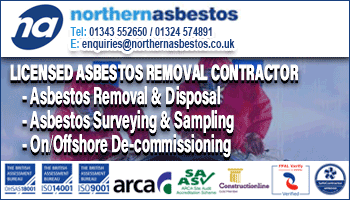 "The Scottish Government has made real progress towards tackling housing need in Scotland, and it is vital that this is maintained after this parliament ends. Scotland needs 53,000 affordable homes, including 37,100 social homes, to be delivered between 2021–26 in order to tackle existing and newly arising need. Not only will this deliver much-needed homes, it will also drive economic growth, tackle poverty, create jobs and reinvigorate communities – and this social and economic stimulus will be required more than ever as we look to Scotland's post-pandemic recovery.
"It is critical that our sector is supported to build the homes the country needs, and to the required energy and building standards, while being able to maintain affordable rents for tenants. Our joint research with CIH Scotland and Shelter Scotland found that this will require at least £3.4 billion.
"We look forward to continuing our discussions with the government regarding how we realise our shared ambition of ensuring that everyone in Scotland has a safe, warm, energy efficient, affordable home."