Improvement projects in Aberdeenshire have been approved for funding following the second round of allocations from the Scottish Government £50million Town Centre Fund.
Aberdeenshire Council's share of the fund totals £3.28million and the first round of successful funding bids was announced last month, worth a total of £2.7million.
Cash from the fund has to be legally committed by March 2020, so given the time constraint, consultation with councillors, business associations, community groups and services within Aberdeenshire Council identified several projects ready to be delivered.
The criteria set for the fund included the deliverability of the project, sustainability and transformation to the key town centres of Aberdeenshire.
A specially constituted panel considered projects which would stimulate and support a wide range of investments, encouraging town centres to diversify and flourish.
The panel recently granted awards to four projects worth £471,600 in the second round of funding, including the purchase of an empty property in Fraserburgh to bring it back into use.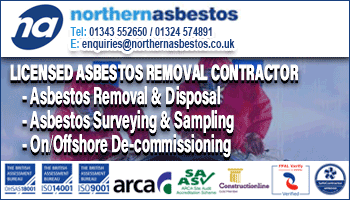 The other projects relate to Turriff and Stonehaven town centre improvements, including the installation of CCTV in the former and a replacement beach boardwalk for the latter.
Portlethen will also benefit from improvements to the business area of The Green – consisting of new signage, a notice board, new lighting, landscaping of the area, new benches and an upgrade to the parking markings and disabled bays.
Welcoming the funding announcement ISC Chair, Peter Argyle, said: "The projects funded will positively impact town centres across Aberdeenshire. The fund was oversubscribed, with many projects deserving of support, making it a difficult and challenging process.
"Funds have been awarded based upon impact, sustainability and deliverability within the short timescales."
Committee vice chair, John Cox, also said: "This money is intended to drive local economic activity, to bring positive impact to our town centres and their surrounding communities, supporting them to become more vibrant, creative, enterprising and accessible places.
"Money has been awarded to bring properties back into use, to connect and increase the footfall within town centres and to encourage further investment."
The approved projects, including a brief description, the delivery body and the amount of funding which has been approved, are
• Turriff Town Centre Improvements 
CCTV and Town Centre Canopy
Turriff Business Association 
£40,000.00
• Stonehaven Town Centre Improvements
Replacement Boardwalk including seating to improve access from the harbour to the town centre. 
Aberdeenshire Council
£250,000
• The Green, Portlethen
Improvements to The Green, which consist of: new signage, a notice board, new lighting, landscaping of the area, new benches and an upgrade to the parking markings and disabled bays.
Portlethen Business Association 
£35,100
(MH/JG)