A section of the old tram depot on Leith Walk has been transformed into a new modern office space and creative hub.
Hub South East and lead contractor Morrison Construction delivered the project on behalf of The City of Edinburgh Council.
The 1930s building was restored and refurbished into Leith Walk Studios with funding of £1.3 million from the Scottish government and the council.
The Studios was officially opened yesterday, 07 September, marking the completion of the project.
Cllr Kate Campbell, Housing and Economy Convener for the City of Edinburgh Council, said: "This project has been led by the local community. As a result we have an amazing hub which delivers space for the activities that local people want to see happening and want to be a part of. With space for the arts, education, community growing, physical activity, social enterprise and small business it has something for everyone and I'm sure will be a much loved addition to the local area."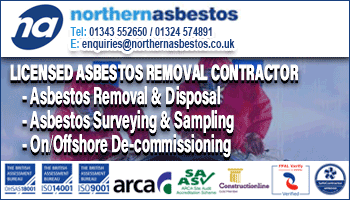 Communities Secretary Aileen Campbell commented: "I was delighted to see first-hand the positive impact this project is having on the local community in Leith. Leith Walk Studios will create employment and training opportunities as well as providing a base for local businesses and entrepreneurs. This is another good example of how the Scottish Government is working in partnership with local authorities to support community regeneration projects, in this case bringing a derelict building back into use."
The community and arts development organisation Out of the Blue (OOTB) has also partnered with the Council to manage seven shipping containers which were recycled and refurbished by local social enterprise, Rebuild, to create affordable workspaces for local artists and entrepreneurs. Tenants of the units include musicians, painters, and designers who are using the spaces to create their own work and teach their skills to the local community.
Marcus Weurman, Development Manager, Hub South East, added: "We're incredibly proud to have been involved in this community regeneration project from the beginning, after proposing initial development ideas and assisting the Council with securing funding.
"Through its construction it's made a real impact, providing trainees from social enterprise, Rebuild, with paid employment, skills and confidence. And we're in no doubt the benefits will continue locally as the community space is further developed.
"With so many parties involved in Leith, it's been a true demonstration of real partnership working and I'd like to congratulate everyone who played a part in turning this space into something that can be used meaningfully by the community."
(CM)