East Lothian Council is to take part in a new national initiative to increase the supply of homes available for mid-market rent.
At a meeting councillors agreed to participate in a new initiative from the Scottish Futures Trust and Scottish Government.
Under the National Housing Trust initiative (NHT), the council will part fund new-build homes from private developers that are unsold, or kick-start development on private housing sites that have been mothballed due to the economic conditions.
Around 15-30 new homes for rent will become available through the scheme. These will not be council houses, although the council may buy them if the private tenant chooses not to at the end of their initial tenancy.
The homes will be let at a mid-market rent level - 20% lower than an average private let - for between five and 10 years. At the end of that period, the properties will be sold. The council's loan will be repaid and any interest costs will be met by the developer. The Scottish Government guarantees both the repayment of the loan and the council's interest costs making the initiative zero-cost for local taxpayers.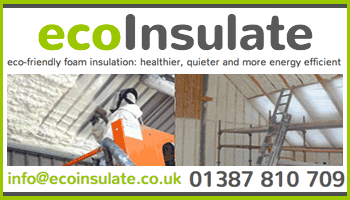 Housing and Communities Minister Alex Neil said: "Continuing economic uncertainty puts into sharp focus the financial challenges facing the Scottish Government and cash-strapped local authorities as we strive to increase the supply of affordable homes across the country.
"The National Housing Trust model has the potential to help local authorities meet this intermediate housing need in their area by providing medium term affordable housing for mid-market rent.
"I am delighted that East Lothian Council and many others across Scotland are exploring imaginative approaches for providing much more affordable housing. I am happy to be able to offer support to the council to do this."
Cabinet member for Housing Councillor Stuart Currie told the meeting: "The National Housing Trust is a new option available to us and I'm pleased that we're able to introduce an innovate model of funding that presents no financial risk to local residents.
"The new properties will be in addition to the council and housing association build programmes, which are already delivering new homes, and our planning policies that insist developers contribute 25% of new build developments for affordable housing.
"By joining this scheme, we're offering more housing choices for people in East Lothian."
(GK/KMcA)