Two Arc-Tech projects have received industry recognition scooping some of the country's top prizes for architecture and design.
The first win of the month and the third since September was granted to Queens Quay by the Brick Development Association Awards.
One of the most recognised awards bodies in the UK, the Brick Awards "celebrates the world's greatest brick architecture and craftsmanship" with Queens Quay announced as the eventual winner of the Urban Regeneration category at a prestigious ceremony in London on the 8th of November.
Located in Clydebank, the 146-home development forms part of the large-scale, mixed-use regeneration of the former John Brown Shipyard and was delivered on behalf of Loretto, a member of Wheatley Group, West Dunbartonshire Council and Clydebank Housing Association.
The homes, as well as other buildings in the masterplan including the Clydebank Health and Care Centre, are powered by a renewable district heating network which utilises a Water Source Heat Pump (WSHP) system to extract water from the neighbouring River Clyde.
-- Advertisement --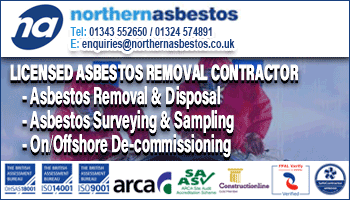 The largest system of its kind in Scotland, an insulated pipe network connects to a Heat Interface Unit installed in each property which provides the occupant with heating and hot water services. The HIUs were installed by Arc-Tech's Renewables Division alongside solar PV panel systems for each flatted block.
The second win of the month was granted to North Gate by the Saltire Society Housing Design Awards which was announced as the winner of the Multiple Public Dwelling category. One of the most prestigious architectural awards in Scotland, the body recognises the achievements and contributions of Scottish architects, builders, housing associations and local authorities in creating high-quality and sustainable homes.
North Gate is a 31-unit development comprising one and two-bedroom flats for social rent. The project forms part of the 30-year regeneration of Crown Street in the southside of Glasgow and was delivered by Main Contractor CCG (Scotland) on behalf of New Gorbals Housing Association and designed by Page Park Architects.
Arc-Tech supported the delivery of North Gate with Renewable Services and the installation of 75 solar PV panels. The panels provide clean and renewable energy to the development, reducing its carbon footprint and lowering the energy bills for the residents. Arc-Tech also provided a turnkey M&E Services package for the NGHA Office building, which was formally opened in 2019 and is located next to North Gate.