North Ayrshire Council has unveiled the final design plans for a new skate park in Dalry following the completion of a community consultation.
Earlier this year, the Council sought feedback from the local community, including potential users of the facility, on the most desirable location within Dalry Public Park for the skate park and their design preferences for the facility.
More than 430 responses were received which concluded that the 'split style' was the most popular concept. This was then used as the base to develop the final design. It includes several features requested through the consultation feedback such as a half pipe, street area and rhythm section.
Work to construct the skate park, which will be situated opposite the multi-use games area, is expected to get underway in early 2022. It should take around eight weeks to complete, however the current construction material shortages may result in some unavoidable delays.
-- Advertisement --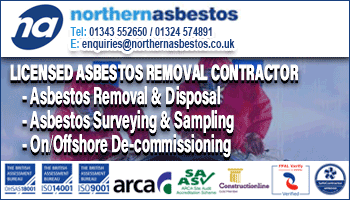 Councillor Joe Cullinane, Leader of North Ayrshire Council and Cabinet member for Community Wealth Building, said: "Town centres play a vital role in communities across North Ayrshire. However, the changing behaviour and needs of consumers mean that we must take a new approach when it comes to these important local spaces so that they remain relevant and continue to serve a useful purpose.
"That's why we introduced a new Regeneration Delivery Plan earlier this year. It sets out a five-year plan to support physical regeneration activity across North Ayrshire with a focus on improving our town centres to make them more accessible, vibrant and attractive places that people want to visit.
"It's through new-thinking and fresh ideas for our town centres that we can ensure their longevity and survival.  And that's where improvements such as the new skate park in Dalry are important.  This will help to attract new groups of people, from all backgrounds and interests to the town and, in turn, help boost the local community and economy as a knock-on effect.
"We are delighted that so many people took part in the consultation as it ensured that the plans have been finalised in partnership with the community. We look forward to seeing the plans coming to fruition and to see people enjoying the facility soon."