Trunk road management company, BEAR Scotland, has won both the gold and the silver gongs in the 'Issues, Crisis and Reputation' category of the CIPR Pride Awards Scotland.
This success reflects the response to challenges posed by the effects of extreme weather conditions on trunk roads that BEAR teams delivered in the South East and the North West, both operationally and in terms of communications.
The gold award recognises the response to the collapse of the A68 at Fala.
In the early hours of Wednesday 12 August 2020, stormy conditions caused a large section of the A68 to subside as the 20-metre-deep embankment below it collapsed. This happened just four days before responsibility for trunk roads in South East Scotland, including the stricken A68, transferred from Amey to BEAR Scotland.
-- Advertisement --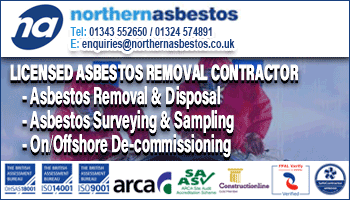 Meanwhile BEAR Scotland's approach to communication during the series of landslide events in 2020 at the A83 Rest and be Thankful received the silver award. The team worked tirelessly to keep A83 road users accessing Argyll well informed whilst the situation developed over several months.
Iain Murray, BEAR Scotland Managing Director said: "Managing and maintaining trunk roads means we are used to dealing with issues that affect users of those routes on a daily basis. The fact that we faced more significant issues on two of the lifeline routes we are responsible for at the same time as a result of the extreme weather conditions last August was even more challenging.
"It's great to be recognised in these awards and I am proud of our team's response in both instances. We worked in partnership with Transport Scotland to ensure accurate, timely information was shared regularly across multiple channels to keep local people fully up to date with developments. It is great to see our emergency response working so well and great to have it recognised in this way by public relations professionals."