GE Renewable Energy, who will produce blades for its Haliade-X turbine that will power Dogger Bank, the world's largest offshore wind farm, has secured planning permission to build a new world-class blade manufacturing facility on Teesside.
The significant order of Haliade-X offshore wind turbines from Dogger Bank Wind Farm was a decisive factor in GE Renewable Energy's decision to green light the new manufacturing plant earlier this year, delivering a long-term renewable energy jobs boost to the region. The UK Government has also provided support to GE Renewable Energy to set up this new plant near Teesside as part of a greater effort to develop an industry and supply chain for the development of offshore wind in the country. This follows the designation of Teesside as one of the UK's newest freeports.
-- Advertisement --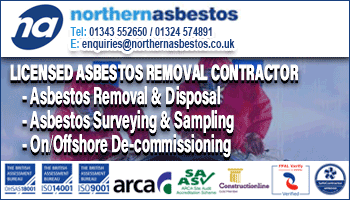 Construction of the plant should begin later in 2021 on completion of all contractual documents, while recruitment is scheduled to begin in mid-2022.
Ben Houchen, Tees Valley Mayor, said: "It's fantastic news that this mammoth project has passed the planning hurdle and is on course to be up-and-running by 2023, helping to create thousands of well-paid, good-quality jobs for people across Teesside, Darlington and Hartlepool. Once completed, it will play a central role in our ambitions to become a powerhouse in the growing UK offshore wind sector and add a huge amount to our clean energy credentials. In the short-term, we can now get spades in the ground and give a vital post-pandemic boost to our construction sector."
Steve Wilson, Dogger Bank Wind Farm Project Director, also said: "This important milestone brings us a step closer to the installation of UK-manufactured turbine blades on the world's largest offshore wind farm. We're proud to be the anchor project for this world-leading LM Wind Power facility, which offers long-term benefits to Teesside and the wider UK supply chain."
LM Wind Power, a GE Renewable Energy business, will set up and operate the state-of-the-art new facility at Teesworks, an ideal location to serve the vast offshore wind potential of the North Sea. It is anticipated the factory, which will start producing the 107-metre blades in 2023, will create up to 750 direct jobs, and around 1,500 indirect jobs, in the region.