The UK's Treasury has been urged to support a Better Buildings Investment Plan to help decarbonise homes.
New research from the Energy Efficiency Infrastructure Group (EEIG), of which Energy Saving Trust is a member, reveals that £11.8 billion is needed this Parliament for energy efficiency and heat decarbonisation for the UK's homes.
The group has called on the Treasury to support a nationwide green homes infrastructure plan, with investment and incentives in the Spending Review and Budget.
Incentives would include a new grant scheme to make home retrofits attractive and affordable for all homeowners, following the UK Government's decision to scrap the Green Homes Grant earlier this year.
A long-term investment plan is needed to provide certainty for industry to invest in skills and supply chains, at the same time as providing advice and protections to support consumers with the transition to low carbon homes.
-- Advertisement --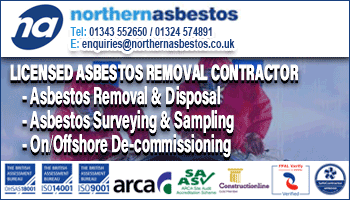 Mike Thornton, chief executive of Energy Saving Trust, said: "With the climate emergency upon us, there is no time to waste and we need to take positive action. We have to make our homes more energy efficient and move away from reliance on fossil fuels for heating. Heat pumps are an important low-carbon heating technology that will help us meet net zero carbon emissions by 2050.
"It is vital that through the Heat and Buildings Strategy and Spending Review that the UK government provides the funding, incentives and policy certainty that are needed to take action in our homes.
"Government funding for retrofit and low carbon heat would also drive investment and local job opportunities that will make an important contribution to building back better and to levelling up for people and businesses across the UK."
The Better Buildings Investment Plan calls for the Treasury to introduce:
• A long-term energy efficiency infrastructure investment, with an additional £7 billion during this Parliament as a starting point.
• Support for new heat pump targets through expanding grant support, up to £4.76 billion.
• Green finance incentives that encourage action and investment, such as Green Stamp Duty.
• Affordable finance to ensure healthy, comfortable homes are available to all through the new UK Infrastructure Bank for household and community retrofits.
The EEIG briefing highlights a long-term infrastructure programme would cut household energy bills by around £400 a year on average, as well as reduce pressures on the NHS caused by cold homes and resulting poor health.
Many of the jobs and energy bill savings created by the support package would be in the North of England, which has the least energy efficient homes in the UK.