The expansion of nature and environment-friendly infrastructure must be accelerated to address climate change, Green Action Trust CEO Derek Robertson has said.
"Facing down the climate emergency, in the wake of a global pandemic, is a huge challenge – but one that can be met if we achieve the right collaboration between central government, local government, businesses and delivery partners such as the Green Action Trust", Robertson said.
The Trust has responsibility for driving forward one of Europe's largest green infrastructure programmes, the Central Scotland Green Network, which it delivers by working with local authorities, businesses, and communities across Scotland to develop and deliver green infrastructure as part of the Scottish Government's National Planning Framework.
Derek continued: "The Central Scotland Green Network is an exemplar programme and exactly the kind of multi-agency partnership that we require in order to broaden out engagement and action on climate change. It is really positive for our partners that this initiative continues to have the backing of Scottish Government."
Last month we launched a new strategic relationship with Scotland's Towns Partnership with the ambition of delivering environmental transformation across Scotland's urban spaces.
-- Advertisement --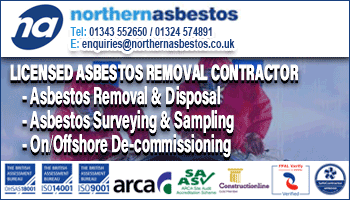 Derek added: "It's often thought that environmental regeneration is an issue confined outside of urban areas – and we are pleased to work with partners across rural Scotland to deliver habitat restoration and tree planting initiatives at scale.
"However, there is huge potential in Scotland's towns and cities to improve quality of life for communities in urban spaces whilst also combating climate change.
"Covid-19 has undoubtedly been a hugely challenging time for Scotland's towns and communities. But what it has also done has re-focused people's minds on the spaces around them as they have adapted to new working and living patterns through the pandemic. Access to green space is no longer a luxury that is taken for granted.
"By drawing together the public, private and community sectors we can bring vacant and derelict land back into public use, build active travel networks, develop community greenspaces and allotments, and deliver blue and green infrastructure such as parks, street trees, green roofs and walls, and sustainable drainage solutions that create new water bodies and wetlands.
"These are win-win solutions: creating spaces that make Scotland a better place to live and work, promoting health and wellbeing outcomes – and also accelerating progress towards net-zero targets and increasing resilience to a changing climate."
The Scottish Parliament legislated in 2019 to meet a net-zero target in 2045, with a stretching interim target of reducing emissions by 75% by 2030.
As the government implements its Climate Change Plan, which includes a vast expansion in forestry planting to 18,000 hectares in 2024/25, environmental measures will be integrated even further into forthcoming policies including the refreshed National Planning Framework (NPF4) which is due for publication later this year.
The Green Action Trust has the capacity to accelerate our carbon sequestration offering by closer partnership working across all levels of government and the private and third sectors.
Derek concluded: "We can turn these ideas into tangible change. By drawing our experts on tree planting, natural infrastructure and habitat restoration together with leaders across urban and rural Scotland, we can find new and innovative ways of delivering key targets for emissions reductions, tree planting and environmental regeneration."