SSE has welcomed an announcement from Prime Minister Boris Johnson, that the UK will aim to cut its carbon emissions by at least 68% of what they were in 1990 by the end of 2030.
Welcoming the news, SSE Chief Executive, Alistair Phillips-Davies, said: "The UK's 2030 ambition set out by the Prime Minister today is among the most ambitious in the world and we're excited about working alongside government to deliver it. This kind of bold and decisive policy-making will help unlock the investment needed to deliver on our net zero ambitions, tackle climate change and help spur a green recovery from the coronavirus crisis.
-- Advertisement --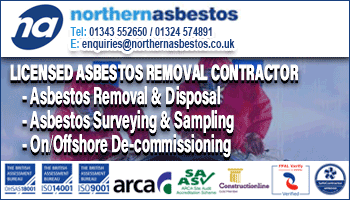 "This target provides a clear, long-term signal for businesses like SSE to get on and deliver. With a £7.5bn low-carbon investment programme, including building the world's largest offshore wind farm at Dogger Bank, we're playing our part and want to do more to demonstrate the UK's international leadership as we build towards COP26 next year – from pioneering carbon capture and storage technology to building the network infrastructure needed to accommodate the coming surge in renewables, electric vehicles and heat pumps."