SP Energy Networks has commenced work to improve the performance of the power network in Fife.
The company has deployed teams to the village of Carnock to replace underground power cables that are over 70 years old in places and no longer fit for purpose. The teams will also be carrying out essential upgrades to the local substation and reinforcing the network to ensure the continued delivery of a reliable electricity supply.
As part of the works, there will excavations along Carnock Bridge Main Street, road and footpath with traffic management in place.
The bridge will be closed to traffic until 17 October although pedestrian access will be maintained throughout.
-- Advertisement --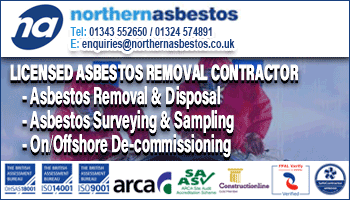 A diversion has been agreed with the local authority for the bridge closure, however it is extensive and will add between 40 to 60min to average journey times.
Vehicular diversions between Carnock and Oakley will be via Dunfermline, Crossford, Craineyhill, Kincardine, Kennet, Blairhall and Comrie.
Ross Galbraith, District General Manager for Central and Fife at SP Energy Networks, said: "The work being carried out on the local electrical network is essential to ensure the reliability of supplies. We're also installing additional capacity to support the ongoing economic growth in the area, which is a key priority for us.
"The network has performed well over the course of its lifespan, but now requires modernisation and parts of our network that are over 70 years old in places are being replaced, including those power cables that lie underground along the Main Street.
"We've developed a work programme that aims to minimise disruption and maintain pedestrian access, but there will be restrictions for cars to allow our teams to carry out the work safely and a diversion has been put in place.
"When complete, residents and business in the local area will benefit from better network performance and improved security of supply."