North Lanarkshire Council has announced that its new Tenant Participation Strategy is now in place and sets out how they'll work with tenants and residents to develop and improve opportunities for involvement in shaping housing services.
The new five-year strategy - 'Involving Tenants, Improving Services' - outlines our actions and priorities that will continue development opportunities available for tenants to play a key role in informing the services that matter to them.
The strategy's main aims include:
• Looking at and improving the way we communicate with our customers and tenants and measure satisfaction and feedback;
-- Advertisement --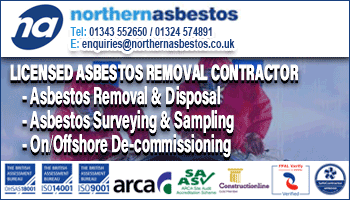 • Creating more opportunities for customers to take part in consultation, and
• To develop successful ways of communicating and consulting with under-represented groups such as younger people.
Tracy Lennon, Tenant Participation Manager, said: "As part of the production of this strategy we've incorporated comments and feedback from tenants and residents. However, this isn't the only opportunity to get involved with housing services. Whether it's by using social media or by coming along to a local tenants and residents' group, or completing one of our surveys or being part of our tenant information events - there are so many ways to have your voice heard.
"By empowering local tenants and communities we're all working together and contributing to the Plan for North Lanarkshire by making it the place to live."
The new strategy has been developed in consultation with tenants representatives, including the North Lanarkshire Federation of Tenants' and Residents'.