Developers behind the new Early Childhood Centre at Netherthird have welcomed a government visitor to the site to see how the project is taking shape.
The new centre, which is set for completion in April 2020, will replace the current facility and deliver 1140 hours care for 83 children, with spaces for 9 children aged 0 to 2 years, 10 children aged 2 to 3 years and 64 children aged 3 to 5 years, along with admin and staff working spaces.
Scottish Minister for Children and Young People, Maree Todd MSP toured the construction project along with Councillor Elena Whitham, Depute Leader of East Ayrshire Council, Councillor Fiona Campbell, Cabinet Member with responsibility for Skills and Learning, Alex McPhee, Depute Chief Executive and Linda McAulay Griffiths, Head of Education.
Minister Todd said: "It was excellent to see the progress being made on the new Netherthird Early Childhood Centre in Cumnock. The centre will provide an innovative and stimulating environment for local children to develop, play and learn.
"The centre is one of many new infrastructure projects being delivered ahead of the expansion of funded early learning and childcare in August. Over 270 projects have already been completed, with a further 600 in development or construction as we move in to the final stages of implementing the most generous early learning and childcare offer in the UK.
-- Advertisement --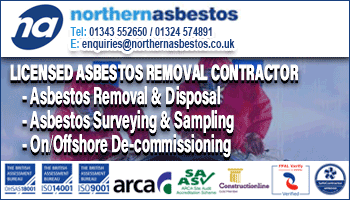 "We are ensuring that all three and four-year-olds, and around a quarter of two-year-olds, will have the opportunity to benefit from high quality ELC in a setting in their neighbourhood."
The new early years building will feature large windows to maximise natural daylight in the internal spaces and facilities include upper floor galleries within the three to five playroom to offer children different spaces and perspectives. Children will benefit from a combination of both indoor and outdoor learning. Opportunities and experiences outdoors will be different to and complement indoor experiences. The outdoor space will be natural with a mix of surfaces and textures to provide opportunities and space to experience nature. This will include space to run, use wheeled toys, explore nature and wildlife, plant, dig, get dirty, play with natural materials, climb and to provide elements of risks for children to manage.
Construction is being undertaken by HUB SW and their appointed Contractor GRAHAM, on three new projects being delivered for East Ayrshire with a total project value of  £5.75 million. These developments commenced in summer 2019, and are scheduled for completion by April 2020.
GRAHAM Contracts Manager, Gerard O'Hare, added: "The GRAHAM team working on the Netherhird Early Years Centre were delighted to welcome MSP Maree Todd to site and show her around the exciting new development. The facility has come on leaps and bounds over the last few months and once complete, will provide the community with a safe, educational and creative space in which local children can learn and play.
"We're thrilled with the progress we've made so far and we'd like to thank MSP Maree Todd for taking the time to visit and see the development coming together first hand. We look forward to opening the doors to this fantastic community facility in due course."
(CM/JG)