North Lanarkshire Council have awarded Mears New Homes a £2.
8 million contract to build an entire scheme of 16 dwellings at Plains Village in Airdrie.
The new development is on the site of a former primary school earmarked for development under the council's Villages Project.
The project sees small scale developments within the area and forms part of the authority's house building programme that aims to deliver 5000 new homes by 2035.
This contract win represents further growth for Mears New Homes who have developed a niche in identifying and developing much needed new housing on smaller, and often difficult to build on, sites, which sits well in the context of current community challenges.
Operations Director Steven Porch said: "This is a great opportunity for Mears New Homes to work with North Lanarkshire Council and to demonstrate the diversity of our expertise. The team have a consistent approach to quality and customer satisfaction and will work alongside the NLC to deliver targeted community benefit programmes.
"We are holding a supply chain event later this month to promote our new home business and to increase supplier relationship in the area."
-- Advertisement --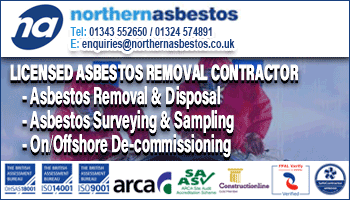 When finished, the scheme will consist of six different house types, including amenity bungalows, one and two bedroomed flat and houses and three and four bedroom houses.
Managing Director Barry Duncan added: "Mears already deliver a comprehensive service in partnership with North Lanarkshire Council, to fully maintain and repair every property within the Council's portfolio of 36,700 tenanted properties and 1,200 public buildings.
"Our two organisations are truly integrated, with a shared commitment to deliver excellent services to local residents, whilst bringing community and training benefits to the North Lanarkshire community in a sustainable way."
Investment in North Lanarkshire includes:
• Local Supply Chain Engagement - we work with local supply chain partners, to ensure maximum economic development in the area
• The partnership has created more than 150 apprenticeships to date
• Mears has a 98% retention rate on all our apprenticeships. This is well ahead of the industry standard.
• Mears Local Homes/Local Properties apprentice programme is aimed at 16 to 18 year olds. The programme includes on-site training, minimum SVQ Level 3 and a fully qualified Mears advisor to guide them through their practical experience.
Pamela Humphries, Head of Planning and Regeneration with North Lanarkshire Council, said: "This development in Plains is our first 'Villages Project' and forms part of our ambitious new council house building programme which aims to deliver 5,000 new homes by 2035.
"The contracts awarded for our new build developments not only bring new homes, but boost the local economy by providing job opportunities and benefits to the area, improving lives and communities.
"We've just seen our 700th tenant move in to their new home and have many more projects in the planning and development stages. We're making excellent progress delivering more modern, affordable homes for our tenants, making North Lanarkshire the place to Live, Learn, Work, Invest and Visit."
Works are scheduled to commence early next year.
(MH/CM)