Eildon Housing in partnership with Scottish Borders Council have announced the development of three new Extra Care developments over the next five years with the first starting on site next week at Langhaugh in Galashiels.
The spacious new state of the art Extra Care flats will be built by Hart Builders, and will begin to fill a gap that is so badly needed here in the Borders.
Scotland's elderly population is growing faster than the rest of the UK, with the Borders seeing an 47% increase over the next 14 years in our over 65 year olds, and 121% increase in our over 85 year olds. Whilst it's good news that we're living longer, it's vital housing and support services can meet that demand.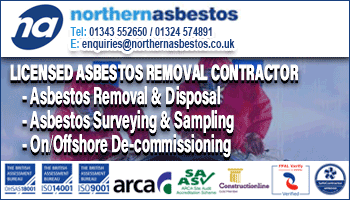 Eildon's Chief Executive Nile Istephan said: "Supporting our customers in later life is absolutely key and building these Extra Care flats designed specifically to ensure that tenants can live independently in later life, in a safe and secure environment, is a crucial step forward. We want to make sure people have the specialist support they need, and we'll be working with health and social care partners to make that happen. A major part of that work with be providing services that assists those living with Dementia which is a key part of our strategy."
Andy Mallice, Managing Director, Hart Builders said: "We are delighted to be working in partnership with Eildon Housing Association to deliver these new homes in Galashiels. This is the second Extra Care housing development we are building in the Borders to support the Council's Integrated Strategic Plan for Older People's Housing, Care and Support Needs. The 39 self-contained flats will enable older people to live independently for longer, providing residents with high quality, fully accessible homes and sociable communal facilities and amenities."
(MH/CM)