The development of 133 new affordable homes in Cumbernauld has been granted planning permission.
Designed by Collective Architecture on behalf of Sanctuary Homes, the project will deliver contemporary amenity flats all set within high quality landscaping and new public spaces. The development has carefully considered the existing public footpath network crossing through the site to influence the arrangement of buildings and design character. The design approach strengthens and enhances the existing network to create active frontages, a new circus and communal garden spaces linked via new footpath connections. The variety of proposed open spaces will improve pedestrian permeability throughout the site and provide flexible and welcoming spaces for people to visit and socialise.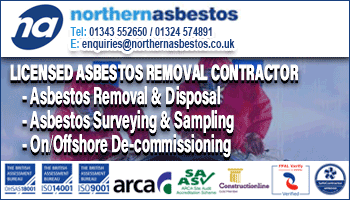 The proposed urban form creates distinctive nodes and vistas with zinc-clad gable ends as features. The roof-scape of the development is varied in response to the steep and complex topography whilst the pitched roofs are alternated, celebrating the traditional Scottish gable form. The unique form of the curved block to the north of the site responds to the shape of the site to provide a signature landmark for Cumbernauld.
Project Architect, Alan Smith said: "We are delighted to be bringing forward these proposals with Sanctuary Homes for such a significant site. Like many similar sized towns, Cumbernauld requires more provision of high-quality affordable housing. To meet this need we have worked closely with the client and engaged with the local community to form a place with a strong sense of character."
(MH/CM)