CCG Asset Management has successfully completed a kitchen and boiler replacement contract on behalf of Spire View Housing Association.
Covering 46 kitchens and 48 boilers, the entire programme was delivered within a period of just 5 weeks and has been described as having "very high tenant satisfaction ratings" with the quality of workmanship and engagement by the site team with tenants being key areas to the successful delivery of the programme.
-- Advertisement --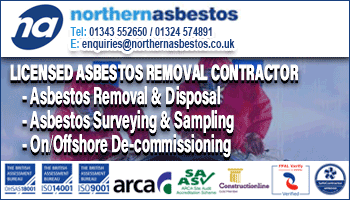 CCG Asset Management Manager, Stephen Riley said: "To hear of positive client feedback and our tenant satisfaction rating makes the whole CCG Asset Management team feel very proud. We value the quality of our workmanship and always believe in being courteous to the occupier."
Spire View Depute Director, Margaret Brownlie added: "Spire View are delighted with the overall performance of CCG and the quality of workmanship during the contract. We expect that our tenants are provided with the highest level of service, both in terms of quality and courtesy throughout a works programme. Tenant feedback demonstrated that CCG fulfilled this expectation comfortably."