A derelict site in Glasgow is set to be transformed into a new housing development comprising 49 affordable homes.
Contractor CCG is building the homes on the site of the former Hermon Baptist Church, and former women's hostel, in Inglefield Street, Govanhill.
The homes will be a mix of one and two-bedroom flats.
The project is being delivered for GHA and will be let and managed by GHA's partners in Wheatley Group, Lowther Homes.
David Fletcher, Wheatley Group's Director of Development, said: "We want to provide more quality, affordable homes for people to live in right across the city.
-- Advertisement --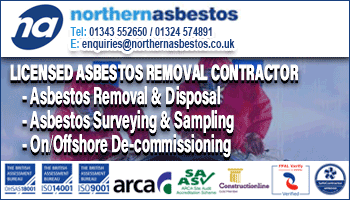 "Mid-market rent homes are a good option for people who may not qualify for social housing but who can't afford to buy or pay full-market rent."
CCG will lead the construction of the project, using their expertise in the 'offsite' manufacture of timber systems to deliver enhanced levels of energy performance.
The addition of A-rated appliances and solar PV will further aid in reducing carbon emissions and encouraging energy savings.
CCG Managing Director, David Wylie commented: "The new Inglefield Street development is the latest to be undertaken by GHA and CCG in the city and we are excited to bring more modern, energy-efficient homes to Govanhill.
"As a continuation of our great partnership, the new homes will also be complemented by a series of initiatives for the local community including the provision of jobs, apprenticeship and training opportunities and investment. We look forward to working with GHA as we move forward to a summer-2020 completion."
(CM/JG)