Work on the £25million the Almondbank Flood Protection Scheme has been completed.
Almondbank and Lochty have experienced a history of flooding from the River Almond and the East Pow Burn, with serious flooding events taking place in 1993, 1999 and more recently in January 2011.
The completed scheme, which is the result of partnership working between the Council and its contractors Balfour Beatty, consists of a series of flood defences along the River Almond and the East Pow Burn. The defences comprise of flood walls, raised embankments and erosion protection measures. Two road bridges over the East Pow Burn and a footbridge on the River Almond have also been replaced and raised. The new footbridge was improved further, in association with SUSTRANS, as part of the National Cycle Network. The playing field, known locally as the Cricket Ground, has also been modified to act as a flood storage area and the works have included the replacement of the community sports pavilion.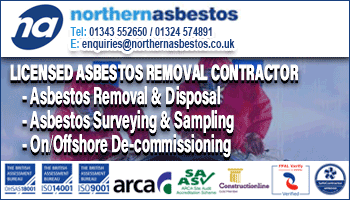 Additional drainage measures
The impact of the scheme on surface water flooding has also been addressed with additional drainage measures, modifications to road drainage systems and the provision of surface water pumping stations.
The Convener of Perth & Kinross Council's Environment & Infrastructure Committee, Councillor Angus Forbes said: "I have witnessed the impact of flooding in communities across Scotland, which can be devastating. With this scheme in place we can offer greater assurance and peace of mind to the residents and communities of Almondbank and Lochty that there is protection in place when we are faced with severe weather events in the future."