Alex Salmond has announced a £10 million funding package to support plans for a deep-water quay facility in Shetland to secure decommissioning work on major offshore structures from the Northern North Sea.
Following a meeting in Oslo on Tuesday with senior executives of AF Group and Lerwick Port Authority, the First Minister today said the Scottish Government and Highlands and Islands Enterprise would each make up to £5 million available to support the ambitious project, which will create in the region of 150 new jobs in Shetland and Aberdeen at its peak activity.
LPA signed an exclusivity agreement with the Norwegian firm's subsidiary, AF Decom Offshore UK in 2010 to develop the project, which aims to establish a centre of excellence at Dales Voe, incorporating a 24-metre deep quay and oil rig decommissioning yard, to provide a scale of capacity and environmental standard currently unmatched in the UK.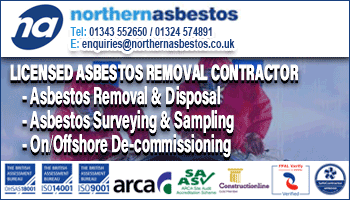 The funding offer agreed is subject to an appropriate financial business case being completed, and the project securing the remaining finance, consents and contracts necessary to proceed.
The First Minister said: "North Sea oil and gas remains a huge economic driver, both for the UK and for Scotland. With as much as £1.5 trillion worth of reserves still remaining to be extracted, alongside increasing export activities from Scottish firms, it will continue to play an important role in Scotland's economy well into the middle of this century.
"Decommissioning is an increasingly important activity for companies in Scotland, Norway and elsewhere. I'm determined that the Scottish Government and our enterprise agencies will do everything we can to support the continued success of the industry in Scotland - to create jobs, promote economic activity in the oil & gas supply chain and encourage skills development and wider opportunities in communities such as Shetland.
"Lerwick has already established itself as one of the main deep-water harbours in the Northern North Sea, with extensive experience in the offshore oil and gas and decommissioning sectors. I was pleased to meet with Lerwick Port Authority and the AF Group representatives to discuss their ambitious plans and delighted to be able to confirm that we are making up to £10 million available for their ambitious deep-water quay project."
(CD)