Construction of the new £1.
5 million Allt Na H-Innse Beag Bridge on the A887 has been completed, seven months after Transport Scotland funded the project.
The new bridge, nine miles west of Invermoriston, was built to replace the previous sub-standard bridge on the A887. The new precast concrete box-culvert structure is 5 metres wider than the original bridge, has been designed to last for 120 years and is able to accommodate significantly higher flows in the Allt Na H-Innse Beag, which flows into the River Moriston. As part of the works, the single carriageway carried by the old Allt Na H-Innse Beag Bridge has been widened to 6 metres with 1.0 metre hard strips at either side of the road.
-- Advertisement --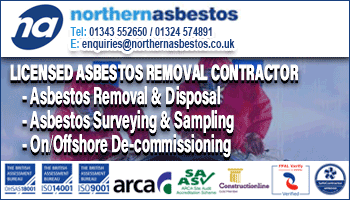 During the construction period, a temporary road was provided to maintain traffic flows along the A887, keeping disruption to a minimum. The main works were also programmed to coincide with the summer months so to avoid the fish-spawning season.
Rock armour and coir rolls were installed around the new structure to protect the foundation and the riverbanks from the effects of scour and to provide resilience for climate change. Mammal walkways were also incorporated into the design to allow wildlife to pass through the structure in all flow conditions. As part of the landscape reinstatement works, over 800 trees were planted in October following the completion of the new bridge.
Commenting on the project, Eddie Ross, BEAR Scotland's North West Representative said: "We are delighted that the new A887 Allt Na H-Innse Beag Bridge is now fully open to traffic following seven months of construction.
"The newly widened carriageway will ensure the A887 trunk road remains a safe and reliable route to towns and villages in the north west of Scotland, the structure having been designed to last 120 years.
"We thank all road users for their patience during the construction of this new £1.5M bridge and hope they are pleased with the result."