East Lothian Council has continued to work with developers to ensure as many new affordable homes as possible are made available this year despite the closure of construction sites for a significant part of 2020 due to the COVID-19 pandemic.
The council has recently taken ownership of 25 council houses, two of which were built to be wheelchair-accessible, at one of the largest new developments in East Lothian, at Letham Mains, Haddington.
As well as these 25 houses, the council is expecting another 12 new council houses to be handed over on the same site before the end of the year. We have also taken ownership of a further 19 new council homes for rent across the county since September; seven new homes at Home Avenue, Dunbar and 12 new homes at Pinkie, Musselburgh.
-- Advertisement --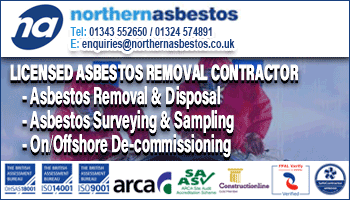 Councillor Jim Goodfellow, East Lothian Council's spokesperson for Housing, said: "I was delighted to hear about the difference Justine's new home has made to her and her family. East Lothian Council's programme of investment in social housing is essential in making a difference to individuals and families who need high quality, affordable accommodation.
"As East Lothian is one of the fastest growing local authorities in Scotland, councillors agreed earlier this year to spend more than £174 million over the next five years on building new council housing and modernising existing stock.
"We will continue to work with developers and housing associations to stay on track with our plans to deliver the maximum number of council houses, homes for social rent via housing associations, and low cost home ownership opportunities."
Hart Builders was responsible for construction of the new council houses on the Letham Mains site. Gill Henry, Business Development Director, said: "Hart Builders is delighted to have completed this first phase of development at Letham Mains and it is great to hear the residents are enjoying their new homes. We look forward to handing over the other 12 homes for more residents to settle in and enjoy in time for Christmas. The final phases of this high quality affordable housing development for East Lothian Council will be completed early in the new year."