Scotland Excel have announced the launch of the largest ever framework, with a value of £1.
5 billion over the next four years.
Developed in partnership with eleven funding councils, the New Build Residential Construction framework has been created to significantly reduce the time taken to procure the building of a range of social housing properties from contractors.
This meant designing a contract that would ensure long-term value for money and be flexible enough to satisfy the different specifications of each contracting authority. The unique framework covers a wide range of property types including affordable houses, flats, residential homes, student accommodation and social rented or mixed tenure.
Commenting on the new contract, Councillor John Shaw, Convener of Scotland Excel said: "The £1.5bn New Build Construction framework is a major opportunity for Scotland's councils and housing associations. The contract was designed to help make it easier for contracting authorities to engage with suppliers and deliver housing that benefits society.
"It covers all 32 council areas and supports the Scottish Government's ambitious plans to build 50,000 new homes by 2021. The way the framework is designed means it will not only speed up the process. It will also free up resources and finances that can be invested in employment initiatives, deliver community benefits and reduce environmental impact."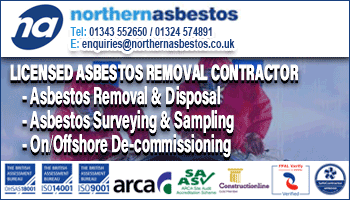 £3 billion has been made available to local authorities and housing associations from the Scottish Government to support the delivery of 50,000 affordable homes, including 35,000 for social rent. This investment is expected to leverage economic output of around £1.4bn per year, supporting up to 12,000 jobs.
Nineteen suppliers, including 13 SMEs were awarded a place on the £1.5bn framework, after a robust two-stage restricted procurement process. The suppliers are:
• Andrew Shepherd Construction Ltd
• Ashleigh (Scotland) Limited
• Bancon Construction Ltd
• CCG (Scotland) Ltd
• Central Building Contractors (Glasgow) Ltd
• CHAP Group (Aberdeen) Ltd
• City Building (Contracts) LLP
• Clark Contracts Ltd
• Cruden Investments Ltd
• D. McLaughlin & Sons Limited
• ENGIE Regeneration Limited
• Hadden Construction Limited
• JR Construction (Scotland) Ltd
• McTaggart Construction Ltd
• Mears Limited
• MM Miller (Wick) Ltd
• Springfield Properties PLC
• Stewart and Shields Ltd
• Urban Union Ltd.
All of the 19 suppliers pay the Scottish Living Wage as standard and will deliver employment and training opportunities which help to address skills shortages within the industry.
Local economic development is central to the framework, with contractors committing to advertising sub-contracting opportunities on the national tender portal, Public Contracts Scotland, and to using local labour and materials where possible. A commitment to engaging with supported businesses and social enterprises has also been made where the value of works exceeds £1million.
The new framework is being launched at Scotland Excel's affordable housing event by Derek Mackay, Cabinet Secretary for Finance, Economy and Fair Work.
Scotland Excel's 'Accelerating the delivery of affordable new homes' event takes place at the Radisson Blu Hotel, Edinburgh on 08 October 2019.
(MH/CM)