Councillors Kate Campbell and Mandy Watt, Convener and Vice-Convener of the Housing, Homeless and Fair Work Committee, have visited the site of a now council housing development in North Sighthill.
Meeting a family of five, who have just moved into their new home, Cllr Campbell, said: "It was amazing to meet Laura and her family and very kind of them to show us round their new home. We have one of the most ambitious house building programmes in the UK, but that does mean we tend to focus on the numbers. It was so good for Mandy and I to hear first-hand what those homes really mean for families like Laura's and what a difference it will make to their lives.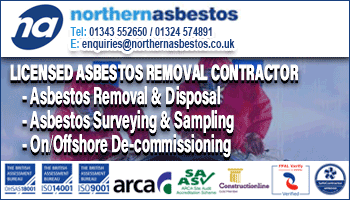 "North Sighthill is a major regeneration project with a mix of council, mid market and private homes for sale. Almost 100 council homes are being built and I'd like to wish Laura and her family, all of our other tenants and everyone else who moves into the development every happiness in their new homes."
Brian Pettigrew, Regional Managing Director of the developer Engie, said: "ENGIE is thrilled and delighted to be handing over the first affordable houses for rent at North Sighthill. Almost ten years on from the very first community consultation events, this highly important exemplar project is testament to the hard work, patience, commitment and dedication of the Council and all of the community stakeholders who worked tirelessly to realise the vision of a new North Sighthill. We very much hope that each and every new tenant enjoys their new place and their new home for many years to come. We are proud to be the construction partner of choice for this fantastic regeneration project and we look forward to handing over many more completed homes in coming months."