Scotland's historic William Wallace Statue has been successfully restored, bringing the structure back to its former glory.
The statue of the Scottish hero was removed from the iconic National Monument in Stirling to undergo vital works in Wigan.
Lost Art led the restoration of the statue, which included:
• repairs to the structural casting failures on the statue;
• cleaning, stabilisation and re-patination of the bronze to halt decay;
• cleaning out the statue's internals which had been originally filled with sand to stabilise the statue;
• designing and inserting a new armature (skeleton);
• assessing and repairing the shield and sword.
Stirling Council has invested £260,000 in the project, ahead of the National Monument's 150th anniversary celebrations in September. It also forms part of a £515,000 overall investment in the monument.
Brian Roberts, Senior Manager for Infrastructure at Stirling Council, said: "We are absolutely thrilled that the magnificent William Wallace statue has been restored to his former glory and is back home in Stirling for the upcoming National Monument's 150th anniversary celebrations.
-- Advertisement --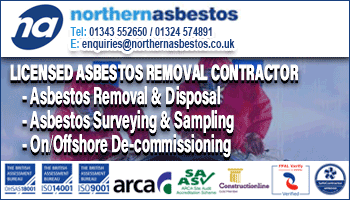 "The investment by the Council was critical to safeguard the future of the statue and the Monument, one of Scotland's most popular attractions, and underlines our commitment to ensuring Stirling continues to be a must-visit destination.
"This was a hugely challenging and complex project, requiring the collaboration of a range specialists, including the expertise of the craftspeople of Lost Art, who have a proven track record in restoring Scottish historical structures.
"What happened on Wallace's last trip to England is obviously well-known, and very much in the past but, this time, thanks to Lost Art's painstaking work, he has returned across the border in peak condition and ready to greet visitors from all over the world as they arrive at the Monument."
The William Wallace statue was created by renowned Edinburgh sculptor David Watson Stevenson and was added to the Monument in 1887.
Prior to work commencing, specialists used the latest technology to analyse its condition, guiding how they would perform the intricate task of its removal and restoration.
This included an x-ray survey, an endoscopic survey and ultrasonic thickness-mapping. A sample was also taken of the casting bronze to identify a match for repair metal and brazing wire.
Ken Thomson, Marketing Manager, Stirling District Tourism, the charity that operates The National Wallace Monument, said: "An immediately recognisable feature of The National Wallace Monument since it was unveiled in 1887, we are delighted to see the restored William Wallace statue, depicting Scotland's National Hero holding his famous sword, being brought back to its home.  
"The statue's restoration and return in the Monument's 150th anniversary year is one of the final stages of the 2019 refurbishment programme, funded by Stirling Council and Stirling District Tourism. It will once again be a focal point for visitors who come from all over the world to discover the story of William Wallace."
(CM/JG)