Dumfries and Galloway Housing Partnership (DGHP) has celebrated a landmark installation in its multi-million pound heating upgrade programme.
A tenant in Eastriggs had a new heating system installed, marking the 2000th boiler installed in the programme.
The four-year £12.5million DGHP heating upgrade programme will see the replacement of 2,845 older, less efficient back boilers with gas and air source heating pump systems. The programme started in 2016 with British Gas and their subcontractors. Over the next year around £3.2million will be spent on upgrading the remaining 800 properties. Where possible, gas heating is installed as part of the programme, but if this is not available it is usually air source heating or electric wet heating.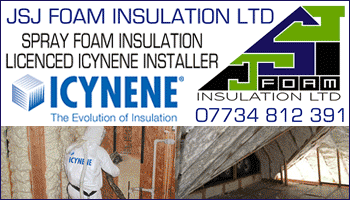 The programme has been designed by DGHP (in partnership with British Gas) to help tenants have warmer, more energy efficient homes. The new systems and measures being introduced are working towards all DGHP properties meeting the 2020 Energy Efficiency Standard for Social Housing (EESSH) guidelines. Tenants should see savings on their fuel bills annually as a result of the DGHP funded programme.
Stephen Liddle, Contract Delivery Manager with PH Jones, a sub-group of British Gas, said: "We are pleased to be working on the contract with DGHP. It's been a pleasure carrying out the works for Mrs Anderson and we are always happy to work with tenants to make sure the process goes as smooth as possible. We will always go the extra mile to make sure they are happy with everything."
(CM/JG)