Moray Council has begun a programme of inspection works, to explore the viability of Roysvale Park as a potential new site for the future Forres Academy.
The site investigation, which will be carried out from Monday 20 to Friday 24 November, will establish the ground conditions and whether it would be feasible to build on the land.
During the work the park will still be available for public use, however, there will be safely zoned off areas where work is taking place. All land will be returned to its current condition after completion of the investigative works. The test areas will then be monitored over a period of 12 weeks, with public use of the park available throughout.
-- Advertisement --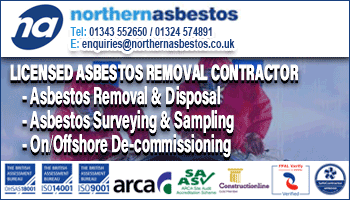 While consultation is still underway to decide on a site from the three proposed areas, investigations are being carried out now due to the minimum 12 week timeline and to progress swiftly once the site has been agreed.
The three potential site options for the future build are Roysvale Park, Lochyhill and Grantown Road. Site investigations have already taken place into the viability of the Lochyhill site. It's known that the Grantown Road site has a high-pressure mains gas pipe cutting through it and confirmation is needed on safe distances from this pipeline. This will determine the feasibility of building on this land.
Full details on the future Forres Academy site options can be found on Moray Councils website.