akp Scotland has announced the appointment of Roz Malcolm and Stephen Sharpe as new Directors within the company.
With over 40 years' experience between them within the industry these promotions reflect the firm's continued growth and continue the progress made over recent years by the firm in improving its gender balance in senior leadership roles.
Joining akp in 2016 with Business Development and Bid Management her focus, Roz has also played an integral role in raising the company's online profile and has made her considerate and collaborative approach within akp something her fellow colleagues recognise her for.
Stephen has worked in the construction industry for more than 20 years, representing global construction and fit out contractors both within the public and private sectors. Initially welcomed to akp as Operations Manager he has been instrumental in driving continual improvement and positive change to ensure a first-class client experience.
Ian McEwan, CEO said: "It is great to be able to announce our next cohort of high-quality directors at akp. As a firm we are committed to professional development and will support employees at every stage of their careers, from apprentice, graduate to director. Whilst this promotion celebrates the contribution that both Stephen and Roz have made to the team, collectively the entire akp family play an important role in supporting our clients and contributing to our success."
-- Advertisement --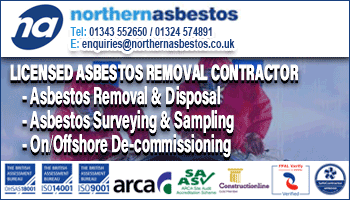 Roz commented: "Since joining akp five years ago I've thrown myself into all opportunities to develop our client base and engage those involved in the projects we deliver.
With 30 years of trading history to date, the akp name is a strong one and so I've enjoyed enhancing how that brand is now seen across multiple media platforms, to make it accessible for the next generation of Design Teams and clientele.
"I am delighted to be taking up my new position on the board and look forward to playing a broader role in the ongoing success of the business. My main focus will remain to develop relationships and drive client engagement, but in an effort to further enhance akp's supply chain relationships I will be embarking on a programme of supply chain development working closely with akp's estimating and operations teams to streamline the firm's procurement activities and roll out a more cohesive process moving forward."
Stephen commented: "I am delighted to be moving into a Director role with akp, a company that not only prides itself on its clear focus on customer centric values, but holds their employees central to the success of the business.
"Over the last 18 months I have had the pleasure of working with an incredibly dedicated and professional team, successfully delivering a wide and varied portfolio of projects within the challenging times that Covid-19 has presented.
"I look forward to the journey ahead with akp and contributing to the continued success and growth of the business."